4 THINGS YOU SHOULD KNOW WHILE SELECTING THE PAVER BLOCK MOULD DESIGNS
By  JR Rubber Industries |  Date  :  15- NOVEMBER -2023
Paver block mould are a great way to enhance the functionality and appeal of outdoor areas. Choosing a suitable mould is the key to making beautiful and durable paver blocks. This blog will explore the most critical factors when selecting the best paver block mould design. These top 5 considerations are essential when choosing a paver block mould designs. Read the blog to learn how to create stunning paver blocks lasting years.
What Is Paver Block Moulds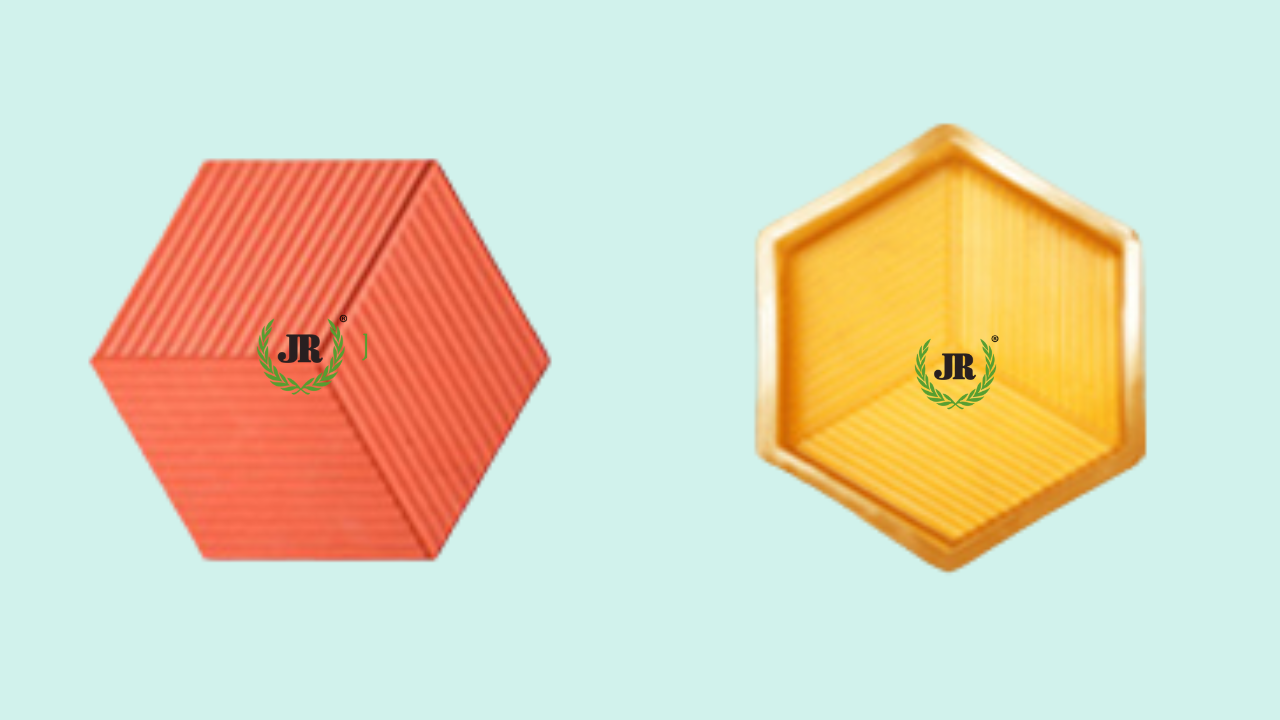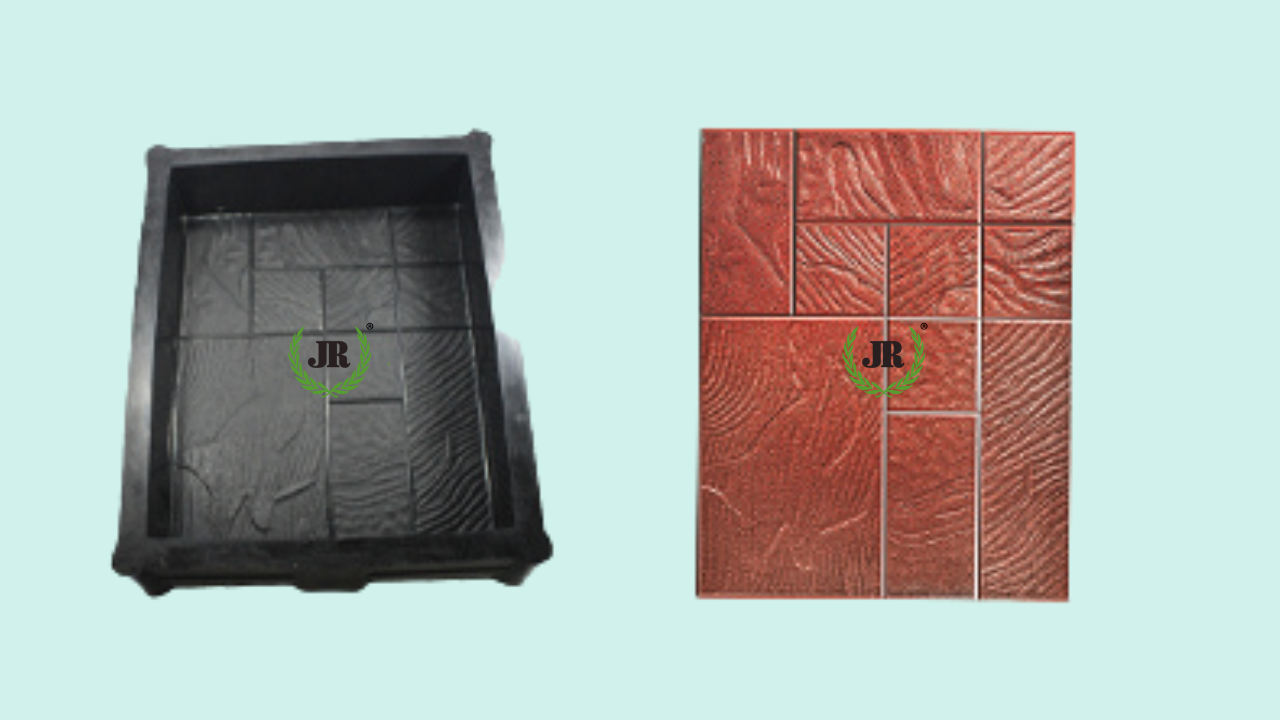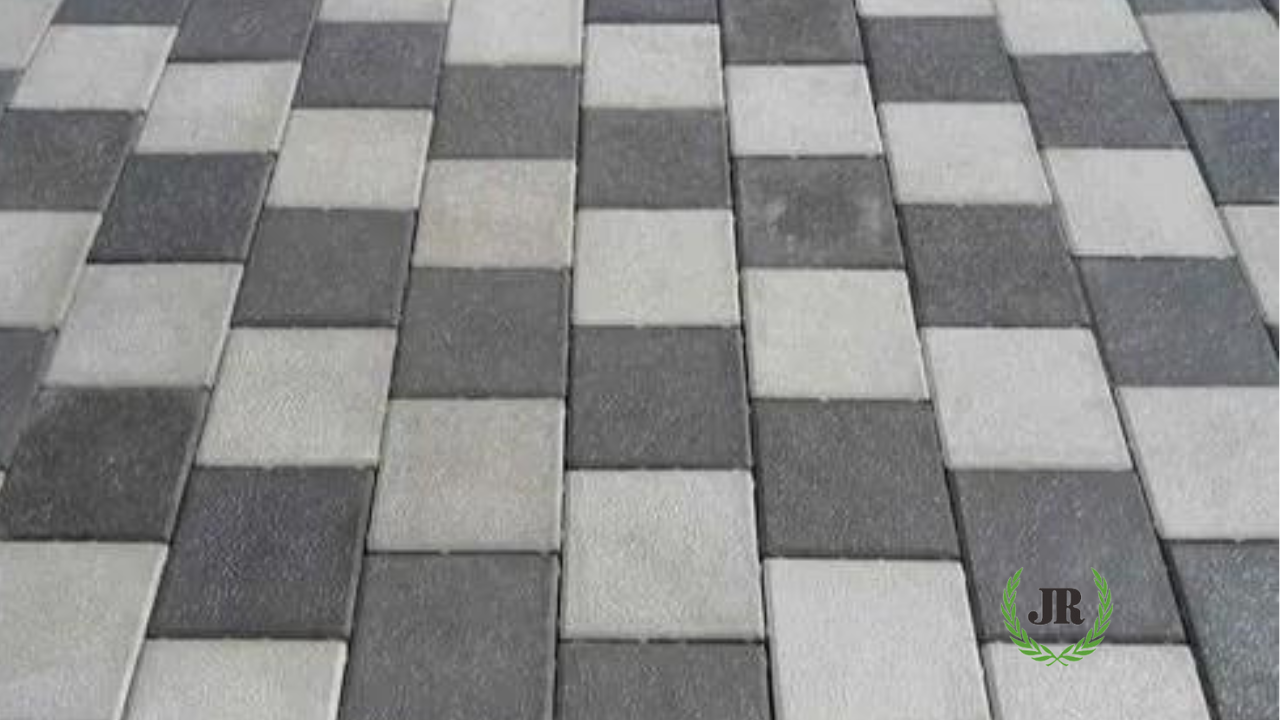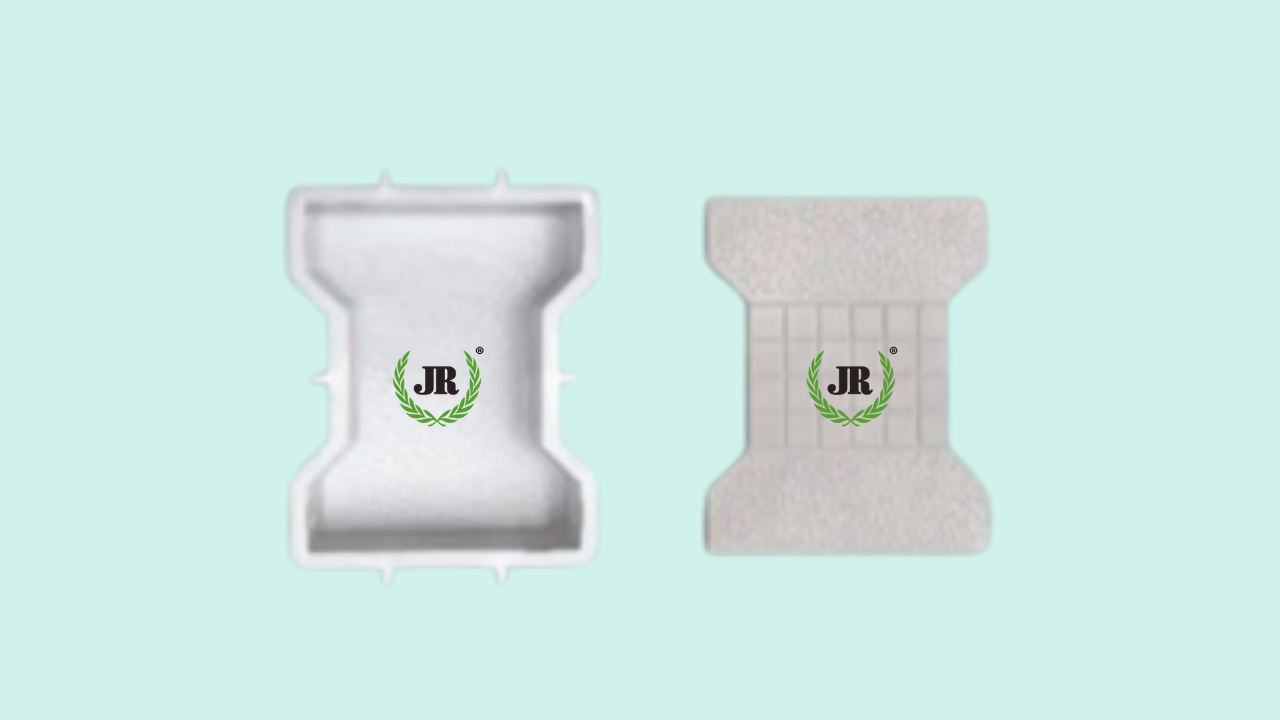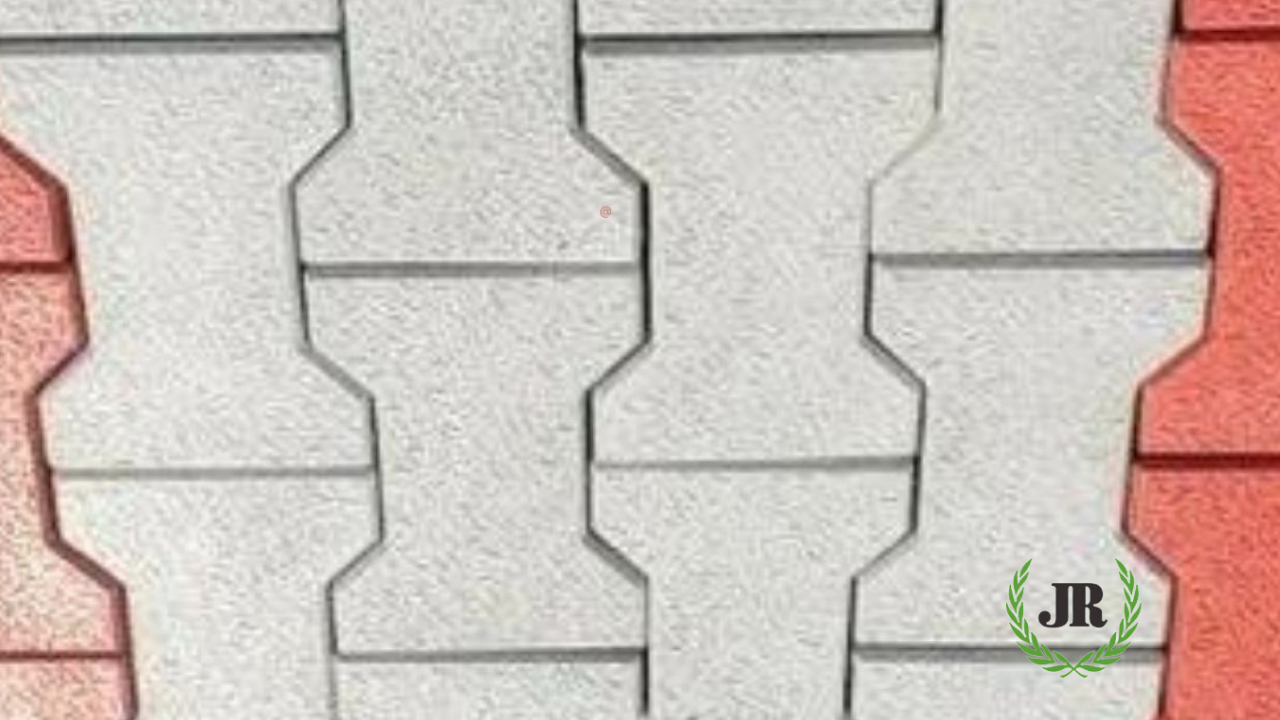 Moulds for paver blocks, referred to as paver block moulds or simply paver moulds, are moulds or templates that are used for construction to make natural or concrete paver blocks. They come in various forms and designs and serve as the frame to form paver mould blocks. Paver moulds are generally made of rubber paver moulds, plastic paver moulds, or PVC paver moulds.
Different Type Of Paver Block Mould Designs
Dumbel Paver Block Designs
The Dumbels paver block design gets its name from the iconic Dambels hourglass shape. This intricate design encapsulates outdoor spaces with a refined look and significance for the culture.
The interlocking construction in the Dumbel design provides excellent stability, making it an ideal option for areas with high traffic in which durability is essential. With its striking design and symbolic connection to Indian culture, The Dumbels paver block design is an aesthetically attractive feature to any outdoor area.
For driveways, walkways, or patios or patios, the Dumbels design brings elegance and tradition, inviting people to discover the intricate tapestry of Indian work.
Cosmic Paver Block Designs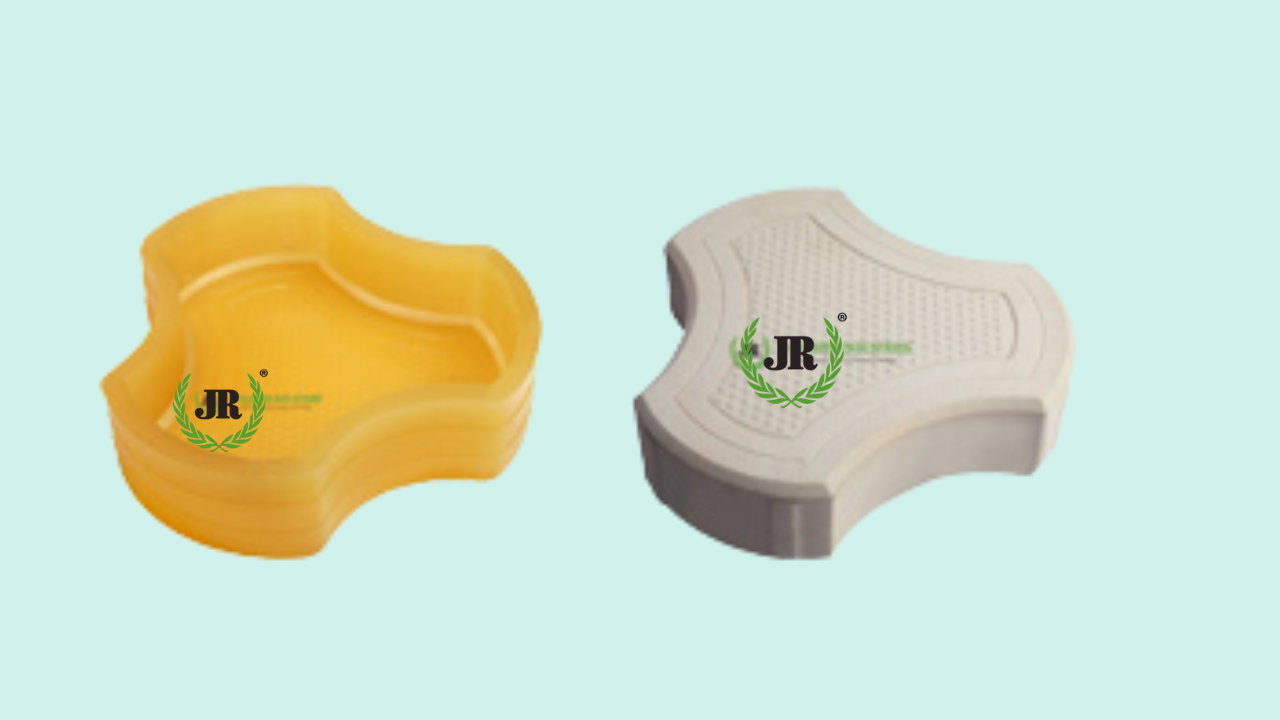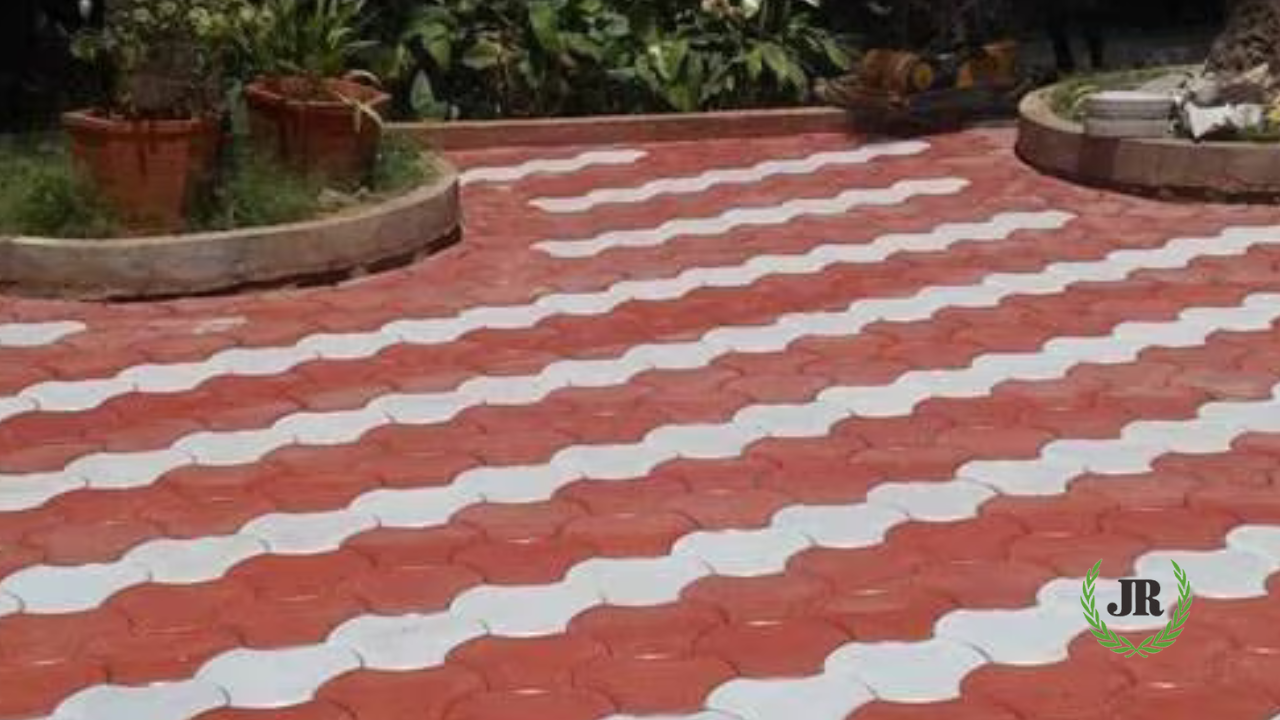 The design impresses with its stunning patterns. It is a collection of interconnected and swirling forms that evoke galaxies and celestial bodies. The Cosmic design conveys the feeling of mystery and wonder to outdoor spaces, which is ideal for creating an enchanting ambiance.
The Cosmic paver block pattern is significant, creating wonder and delight for outdoor areas. Its stunning designs, influenced by the universe's wonders, create an enchanting atmosphere that entices interest and visual imagination.
The interconnected forms that are reminiscent of galaxies and celestial bodies create an element of awe and mystery. Incorporating the Cosmic concept transforms outside spaces into breathtaking and unique environments, enhancing the overall mood and leaving an impression on visitors.
I Shape Paver Block Designs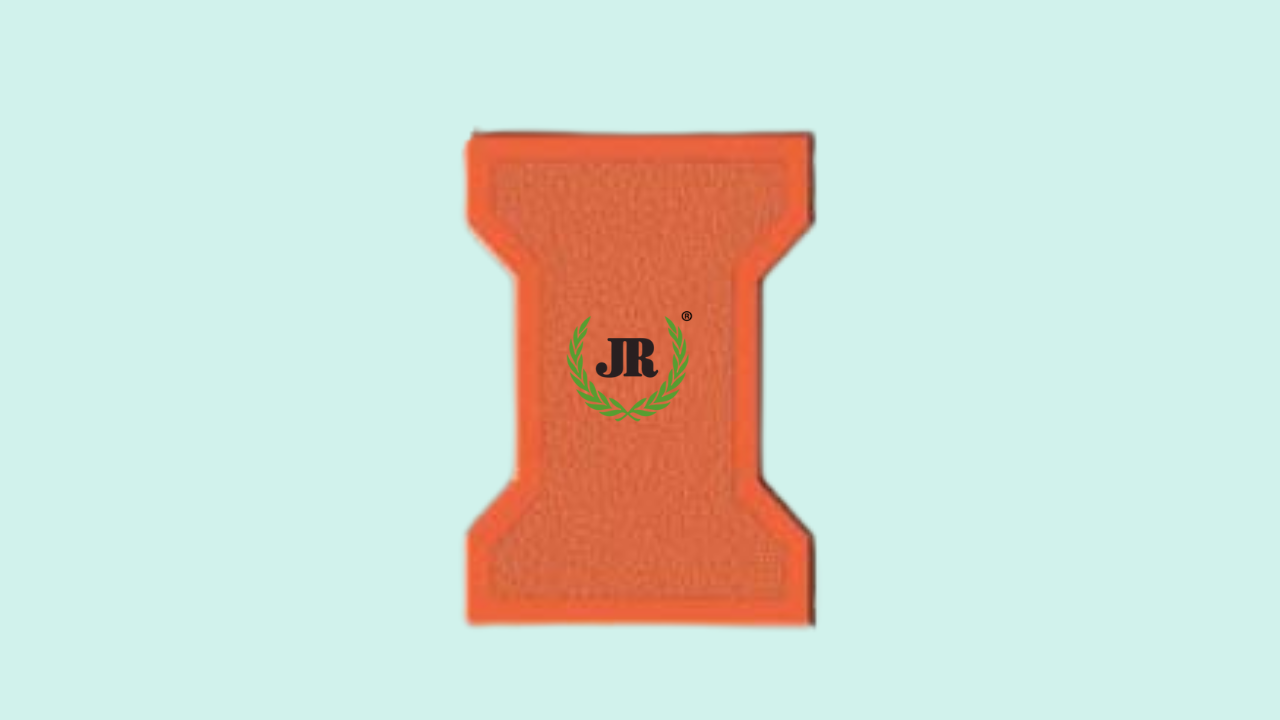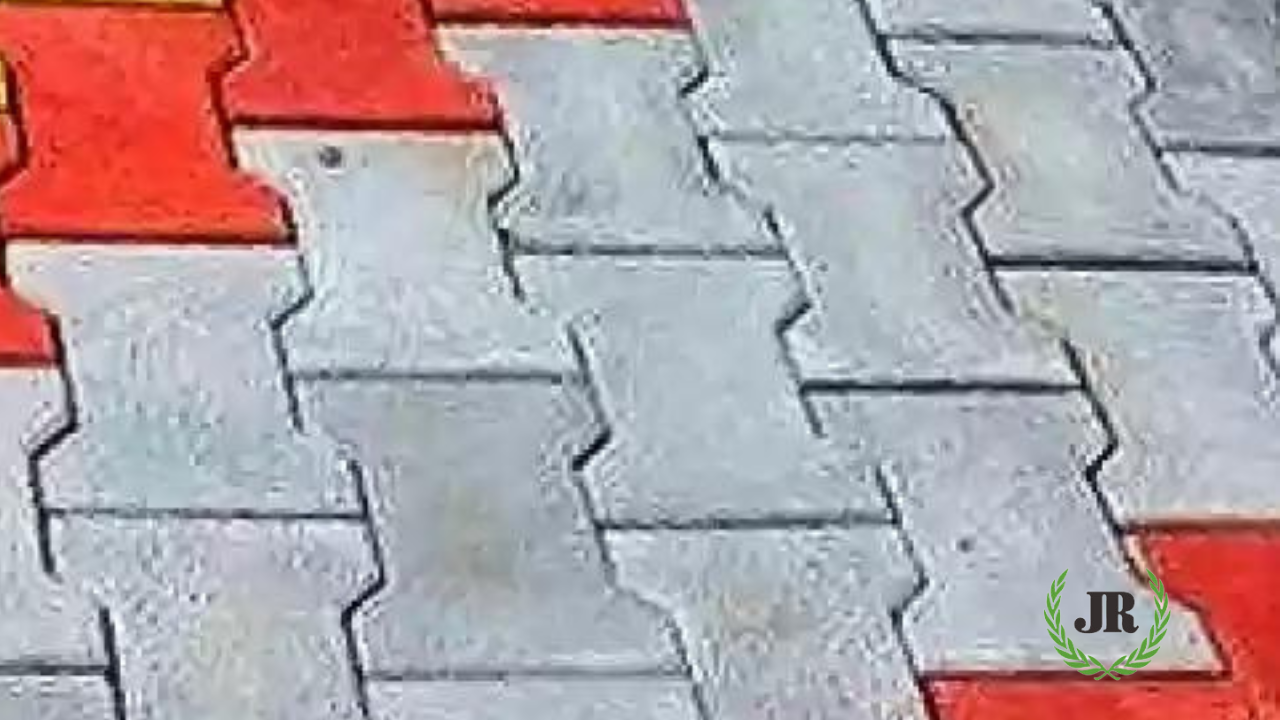 I Shape paver block design has a simple but elegant design. The clean lines and rectangular form offer a sleek and contemporary design. The design perfectly matches modern design and gives a clean and refined look to outdoor areas. Its shape paver block design is flexible and can be utilized in diverse situations, from residential driveways to commercial structures.
Its I Shape paver design is essential in outdoor spaces because of its minimalist design and modern style. With sleek lines and a rectangular shape, it compliments modern architecture and adds an element of contemporary sophistication.
The I Shape design can be effortlessly implemented into various locations, such as residential driveways and commercial structures, improving the overall appearance and offering an attractive and elegant appearance. Its I Shape design brings a feeling of elegance and modernity, making it a perfect option for creating an elegant outdoor space.
Zig Zag Paver Block Designs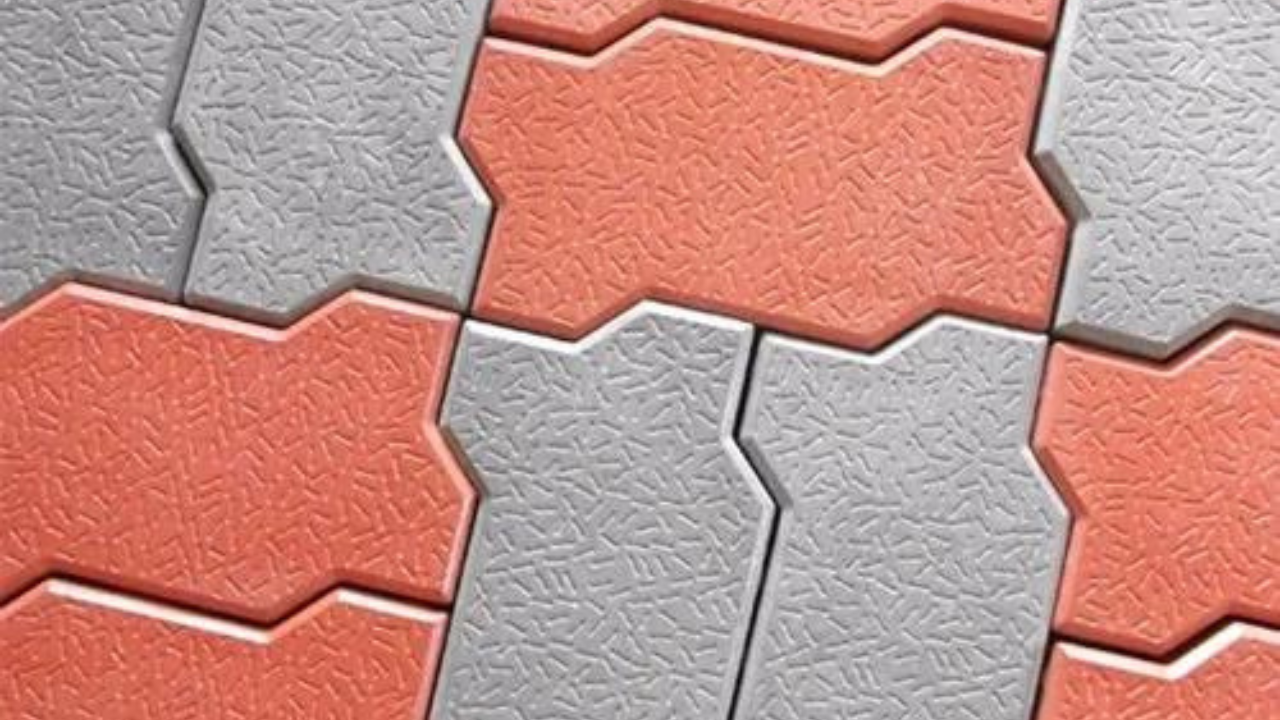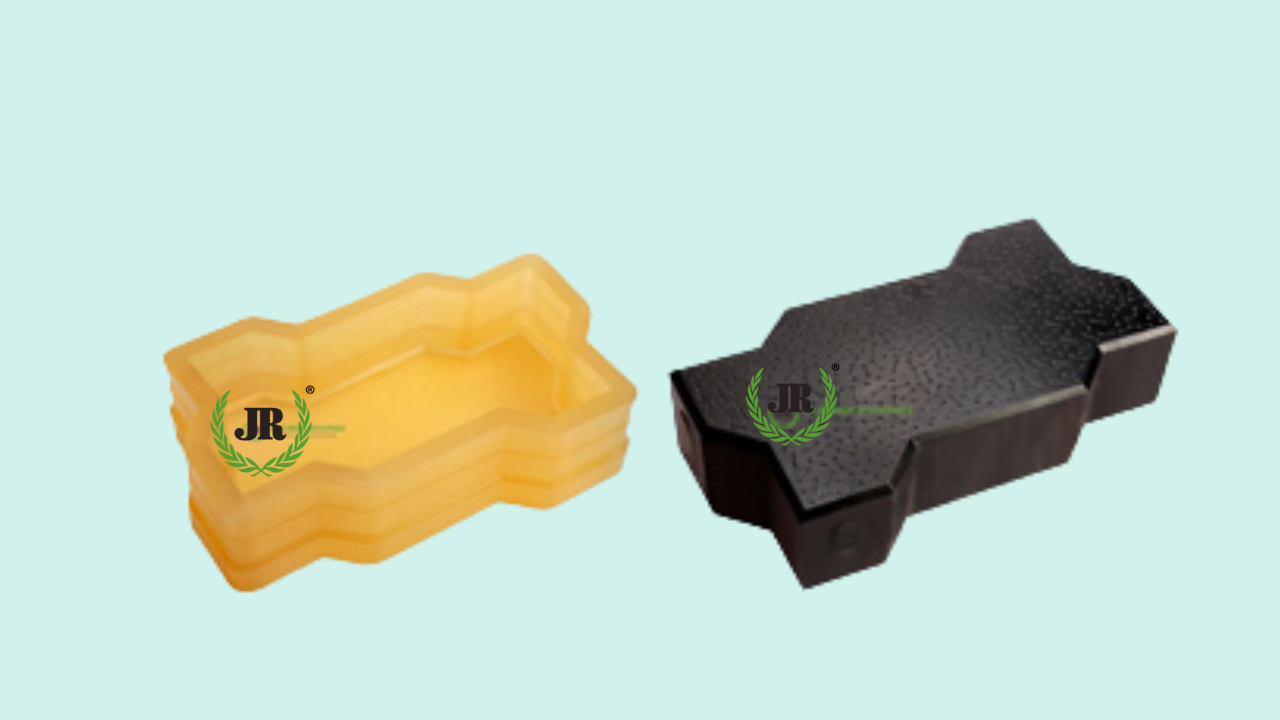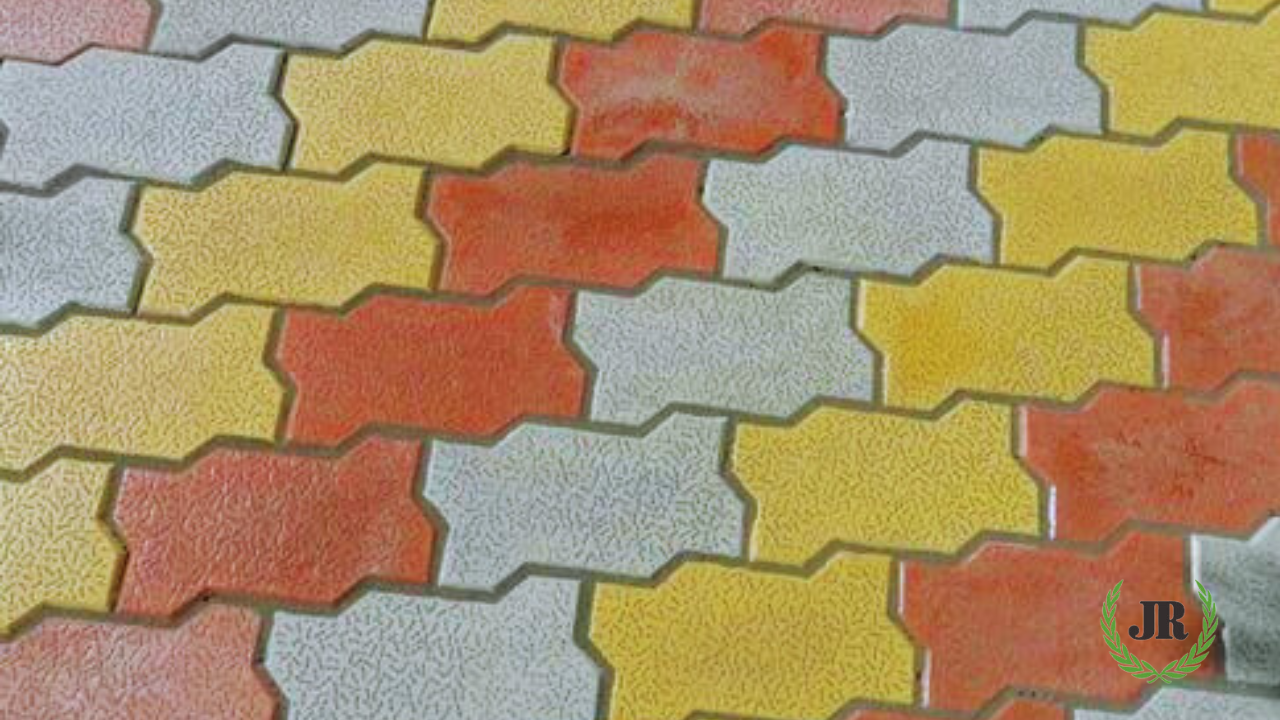 Its Zigzag paver block patterns, such as Zig Zag plastic paver block, Zig Zag rubber paver blocK, and Zig Zag PVC paver block, are an excellent option for those who want a vibrant and visually stunning pattern. With its zigzagging lines, this pattern creates a striking and captivating visual. The Zigzag design gives the feeling of movement, energy, and excitement to outdoor spaces, making it especially ideal for modern and contemporary rooms.
Its versatility permits a variety of options, such as driveways, pathways, and courtyards. It can be used as an element of a focal point or an accent piece. It is an excellent addition to any space. Zigzag designs can inject outdoor areas with a sense of fashion and flair. The bold geometric design creates an aesthetically appealing and dynamic ambiance.
Using the Zigzag paver block pattern, One can transform your outdoor space into an attractive and contemporary setting. The pattern's inherent flexibility allows unlimited possibilities in arrangement, giving the perfect and personal design to any outdoor space.
4 Things to consider while selecting paver block mould designs
Your garden's aesthetics is typically one of the primary elements when selecting a mould for paver blocks. The mould's design will significantly affect your patio's overall appeal and appearance. The reason aesthetics are crucial and the way mould design plays a vital role in increasing your patio space's request.
Enhancing the beauty in the Beauty of Your Space:

 A well-chosen paver block moulding design can transform a dull outdoor area into an appealing and welcoming space. Different mould designs' intricate designs, shapes, and textures will breathe new life into your environment. If you're looking for traditional, modern, or rustic style, There's a mould style to suit your preferences in style.
Design Flexibility:

 Paver block moulds are available in various design choices, from traditional brick designs to intricate natural stone or cobblestone designs. The design options let you tailor your outdoor space to suit your style and desires. You can make striking and unique designs that complement the architecture and landscape of your home.
Harmony with the Surroundings

 The best mould design should be connected to the surrounding area. Whether you're working on a traditional garden, an urban contemporary space or a beach getaway, it doesn't matter. There are mould designs that can perfectly match and blend seamlessly with the surroundings. The paver blocks must not only improve the appearance of your property but also be respectful of its nature.
Customization

: The outdoor area, is a part of your living space, and the moulding design should reflect your taste and style. The aesthetics must reflect your style and create a mood suitable for social and outdoor activities.
The careful choice of paver block mould designs will significantly enhance the overall appearance of your outdoor space. It is a chance to inject an outdoor living space with character, aesthetics, and style. The wide range of designs offered by paver block moulds means you can create an original and stunning outdoor setting that matches your preferences and the existing landscape.
2. Functionality and Durablity
The durability and functionality of your paved area are crucial to consider when selecting a mould for paver blocks. Mould design is an essential part of shaping pavers that can withstand the intended usage's wear and tear requirements. The mould design can affect the durability and functionality of pavers and the reasons why it is essential:
Capacity to bear loads:

 The mould design determines the thickness and strength of paver blocks. Pavers with a higher density and a well-designed plan can withstand large loads without settling or cracking. This is particularly important for areas prone to automobile traffic, like driveways where the capacity to bear loads of pavers is of utmost significance.
Longevity

 An expertly designed mould produces a paver block that is stronger as well as resistant to damage and wear. If the design is solid and consistent, it stops the paver's early cracking, chipping or deformation. This is crucial when it comes to outdoor spaces with various weather conditions and heavy foot use.
Resistance to Tear and Wear:

 The mould design will determine how well paver blocks can withstand damage and wear, including the abrasion caused by foot traffic and exposure to elements. Certain moulds are more vulnerable to wear and tear, while others retain their look and performance with time.
Functionality and Safety

: The purpose of your paver area is directly related to the shape of the blocks. A well-designed mould ensures the pavers are constant and safe for pedestrians to walk on or drive. This is essential for patios, walkways, or any other surface that is used by people regularly.
In the end, the influence of the mould design on durability and functionality is not overstated. It is the determining factor in the load-bearing capacity, durability, and the durability to tear and wear on paver blocks. These are crucial to creating a durable and functional outdoor space. Carefully considering these aspects when choosing a mould ensures that your pavers will stand up to the demands of their intended usage and last for many years.
When choosing the paver block mould, ensuring the pattern is consistent is significant. The mould you select will allow you to create pleasing and consistent patterns throughout your paved area. Here's why pattern consistency is crucial and how specific mould designs help achieve this:
The visual impact:

 A well-executed and regular pattern improves the overall attraction of the outdoor area. It creates a sense of coherence and order, which makes the space appear more polished and attractive. Whether you go for traditional herringbone, basketweave, or a more complex design, the pattern's consistency will ensure an appealing and harmonious design.
Professional Finish

 For consistency in pattern, it is necessary to use a mould that creates paver blocks that are uniform in dimensions and shapes. The final result appears professional and well-designed when the blocks are laid out in an even pattern. This is particularly important in the case of paving areas that are an essential part of your landscaping or a place to entertain guests.
Installation Ease:

Certain mould designs are better at creating uniform patterns because they have guides or interlocking functions that help align. This does not just simplify the installation process 
Reduced material waste

If pattern uniformity is maintained, there's less waste from  or unmatched pavers. 
Modifications:

 Although consistency in pattern design is essential, it doesn't mean you have to sacrifice the ability to be creative. Various mould designs provide different customisation options, allowing you to create distinctive patterns while ensuring that the way is uniform.
4. Material Compatability
The manufacturing process is compatible with the material" refers to the extent to which a particular material or design can seamlessly integrate into the manufacturing process with no significant interruptions or problems. Regarding blocks of paver, this aspect is essential for efficient manufacturing and high-quality outcomes. When deciding on the mould for paver blocks, it is necessary to consider how the design will impact the materials you choose to use. Different mould designs can perform better with certain materials. This compatibility is vital to your project's longevity and design. This is why compatibility with materials is important and how it could affect your project's paving:
Effect on Aesthetics

 The materials used to construct your paver

 block

 could significantly affect the overall appearance and impression of the outdoor area. Particular mould styles are designed for specific materials like natural stone, concrete, or clay. A good material-mould mix can improve the aesthetic appearance of your driveway and create the ideal environment, regardless of whether it's contemporary, rustic, or traditional design.

Long-Term performance:

 paver's durability and performance block depend on compatibility between the mould design and your chosen material. Certain procedures may not work with specific materials, leading to problems like premature wear, cracking, or colour fade. By ensuring compatibility with the material, you can ensure that your pavers can withstand the stress of weather changes and the rigors of heavy usage.
Usage and Functionality:

 Different materials have different load-bearing capacities and slip-resistance properties. The mould's design should be aligned with the area's intended use. For instance, if you're building a driveway, choose a mould style that can be paired with a material known for its load-bearing capacity. The slip resistance could be the primary consideration if it's a deck for swimming pools.
Easy Maintenance:

 The type of material will affect the ease of maintenance. Certain materials often require cleaning or seals to keep their appearance. Your mould design should be compatible with how much care you're prepared to give over time.
When it comes to outdoor design, your selection of a mould made from paver is more than a visual appeal; it's an indication of durability, quality and practicality. In closing the discussion on "Top Five Things to Consider When Choosing a Paver Block Mould Design," remember that every decision is a mark across the canvas of your backyard paradise.
If you are looking for a wide range of options, consider JR Rubber Industries. Their experience in various paver block moulds allows you to turn your backyard into a harmonious mix of design and function. Make the right choice by partnering with JR Rubber Industries and let your outdoor ideas become reality one block.