JR Rubber Industries, established in 1993, manufacture Paver block moulds for wet cast concrete pavers/tiles,moulds for precast boundary walls.We manufacture 03 kinds of moulds – Rubber moulds,PVC moulds,Plastic moulds for a wide range of concrete products.We supply machines for paving block production,chemicals-Plasticizers/Hardeners,Iron oxides,provide inplant trainings and technical support to establish paver plant anywhere in the world.We are located in Kerala State,India.We are your destination for all your paver & precast production needs. By supplying high quality products and services through the years we are the most trusted name in the industry. 
We have clients in all states of India and 29 countries worldwide. We can ship moulds, machines and chemicals to any location. Our range of products includes Rubber Moulds, pvc paver moulds for Pavers/Tiles/Kerbs/Cover Blocks, Polypropylene Plastic Moulds for Pavers and other customized products, paver production line – Mini paver plant , Semi mechanized paver plant, Fully automatic paver plant, chemicals and color oxides. Our shipments are done worldwide direct from our production units in India. Nearest seaport – Cochin, just 60 kms from our factory.
We continuously work to innovate  and develop new products.We are well equipped with a skilled team of rubber technologists,engineers,designers passionate about developing new products and improving the existing ones.Our Managing Director is a passionate Rubber technologist himself.
We assist you to choose the right kind of mould,designs,quantity,the right kind of machines,chemicals.We train your team for the best economical and commercial production.We have engineering team based at Nairobi to assist our clients in east Africa by onsite fabrication of machinery and trial production.We have technical team at Niamey-Niger,Danang,Vietnam for trainings and erection of paver factories.We have strong client base in Kenya,Uganda,Tanzania,Somalia,Rwanda,Zambia,Malawi,Zimbabwe,Niger.
In GCC countries thousands of our moulds are in use at Bahrain, Riyadh, Oman, Jeddah extending to Lebanon and in South East Asia – Vietnam, Indonesia, Malaysia, Bangladesh, Sri Lanka, Nepal. 
With an experience of 29 years in the industry we have the answers for your paver production needs. Let your business model be any of these – Be it a corporation looking to diversify your activities, or you are planning for a startup or expanding your range of products and activities in the construction industry , we are here to assist you !
Our Mission
To continue introducing unique and innovative products to the paver world and to offer our clients the lowest possible price at the best quality.
Our Vision
To become the world leader in the supply of best paver moulds globally and to serve our clients with quality products and services.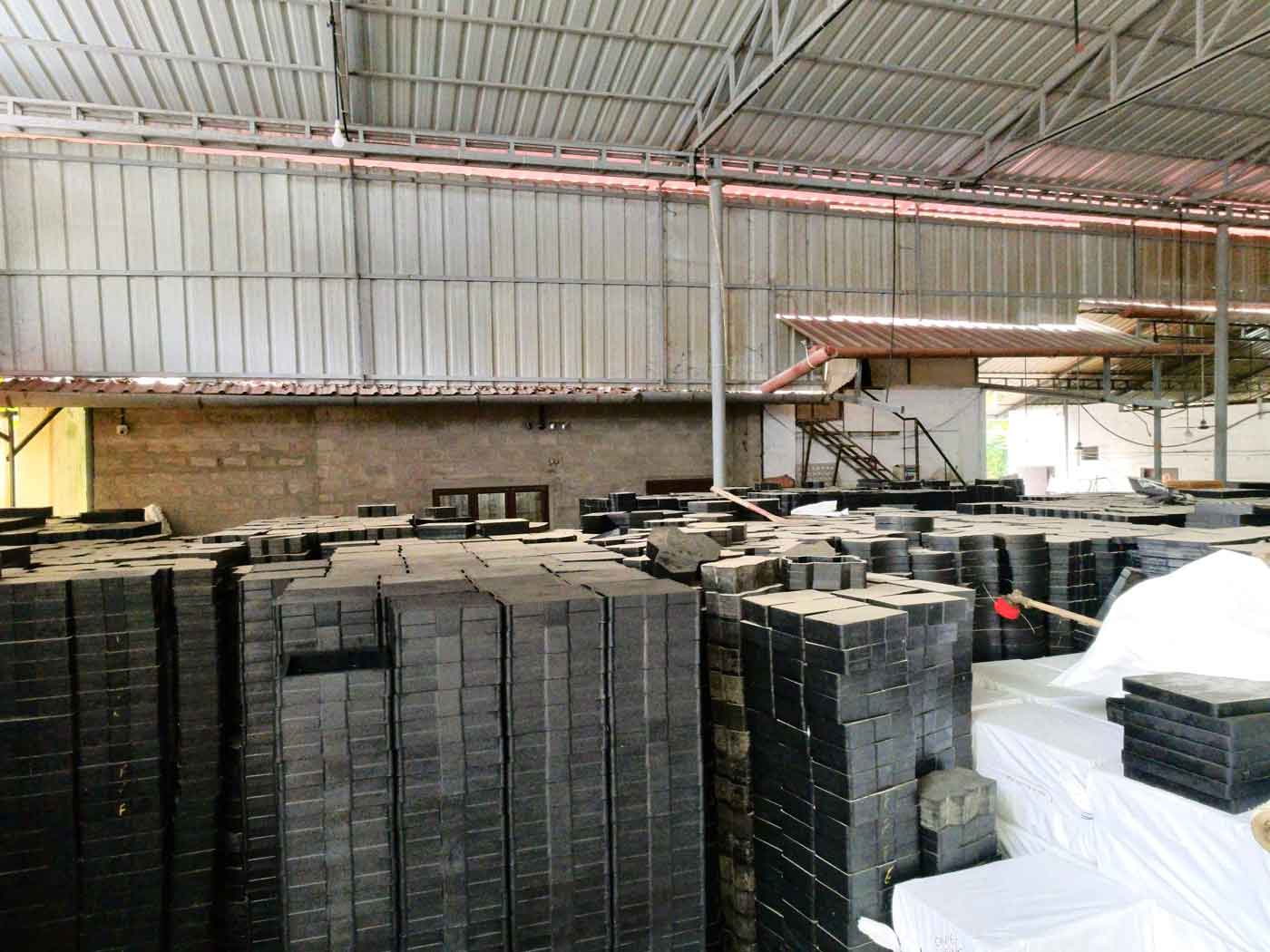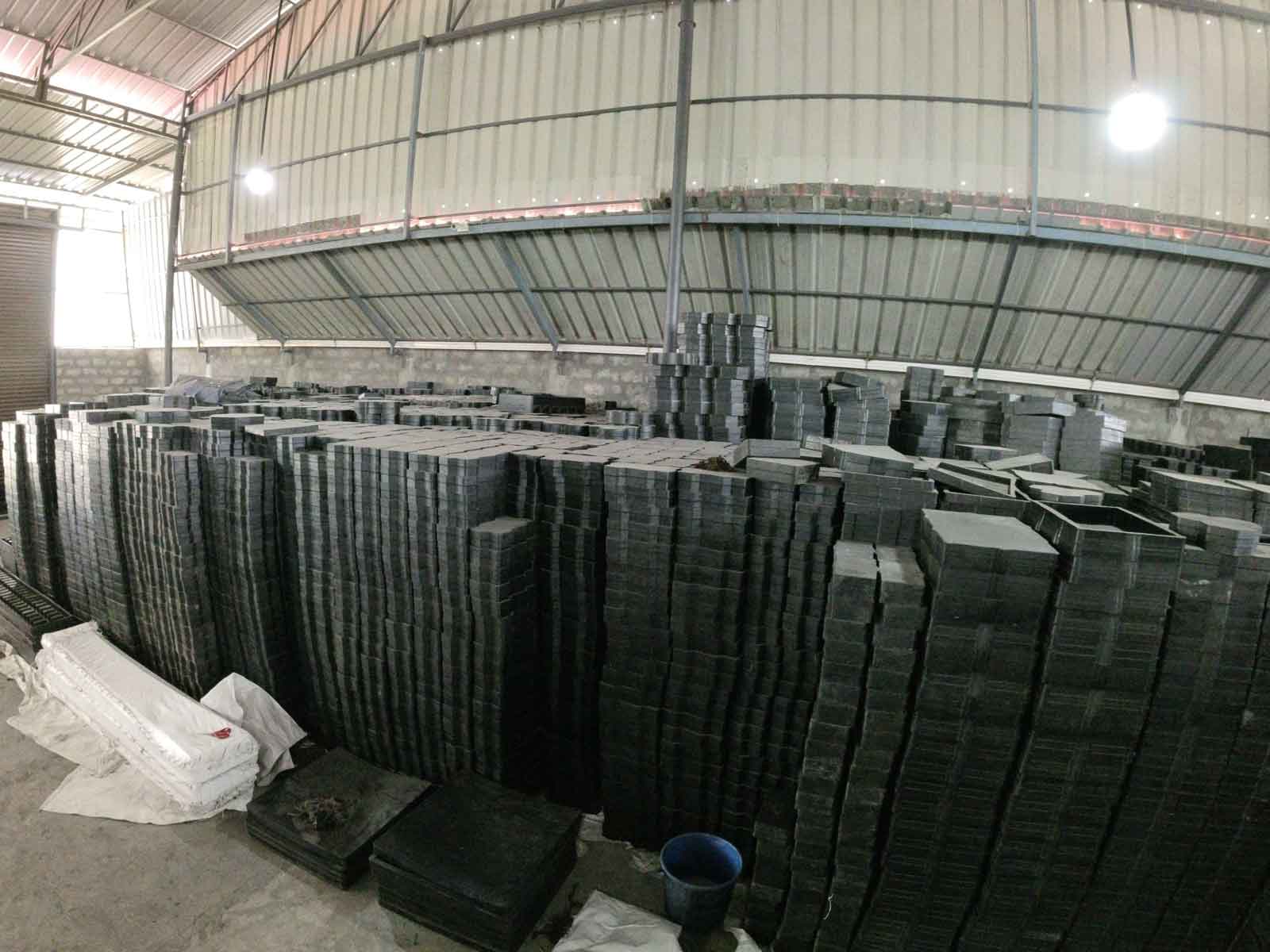 With an experience of over 25 years, JR rubber industries have evolved to be the leader in the paver mould industry and compound wall mould. Being an industry leader is only possible through consistency and quality of products and services. As the paver production does not involve any vigorous applications as tyres, our moulds have a very long lifespan. The paver block moulds are non-sticky and anti-static as the inner layer of our moulds are made of speciality rubber with acid-alkaline resistant.