South Africa is popular for its gorgeous greenery and eye charming panoramic view.They love their outdoors as that of their homes.This can be seen from the uniformity and texture of  batch of pavers used in the surroundings and in landscapes  like  outdoors,gardens or pathways.It is done by the right selection of mold for concrete pavers.
However choosing the right paver mould is challenging,especially if you don't know more about it.In this article let us explore the three types of paver moulds.So that you can decide which one suits your project in South Africa.
Let's see what is paver mold,its type and important factors to be considered while selecting each mold
Paver Moulds are foundational to the concrete paver production process. By offering the flexibility to create a wide range of paver designs,paver mould plays a crucial role in giving its desired shape and form.Molds for concrete pavers  ensure consistency and uniformity in the final product. This is particularly important in large-scale production where identical pavers are needed.
Paver mould is a template into which we pour or place the concrete mixture to get its final shape ,texture and pattern , determining the appearance of the finished paver.
Paver moulds are typically made from high quality raw material like rubber,plastic or PVC. Selection of this paver mould material is mainly depending on factors like durability requirements, design intricacy  and budget consideration. They come in various shapes and sizes to accommodate different styles and dimensions of pavers
In JR Rubber Industry, customer satisfaction is the first priority. Considering on the above factors our skilled and innovative professionals are developing 3 kinds of moulds.Natural and finest quality rubber moulds,100% virgin plastic mould and high quality pvc moulds.
Each mould has its own set of advantages.Considering the design and the benefits of each mould you can select the premium quality paver mould that meet your demands along with giving  aestitic appearance to your project
Molds provide a platform for innovation. Manufacturers like JR Rubber Industries   experiment it  with different materials and techniques to create unique and innovative paver designs.
Types of concrete paver molds
Rubber moulds are known for its durability.They are highly flexible, which allows them to capture each details and textures with precision and can be transferred to rubber mould pavers.They are typically resistant to damage from environmental factors like sunlight ,moisture,, and temperature variations.As this rubber moulds are strong and flexible ,it comes in various shapes and designs.Some of this designs are
Zig zag

 : These molds create a unique zigzag or herringbone pattern.This pattern is famous for its aesthetic appeal and has the ability to add visual interest to a concrete surface.These molds are precisely designed to ensure that the the resulting paver interacts perfectly with each other, making it seamless and durable. Zigzag rubber molds last longer than other molds.
Elegance series :  This molds are designed for creating concrete products with an emphasis on elegance and sophistication.They could be utilized in the production of decorative tiles, pavers, or other surface coverings with elegant patterns or textures.
3D series  : 3D series molds add depth and intricacy to the paver  design, creating a more visually dynamic and engaging finished product.They can produce intricate, multi-dimensional patterns that may include geometric shapes, reliefs, or other decorative elements.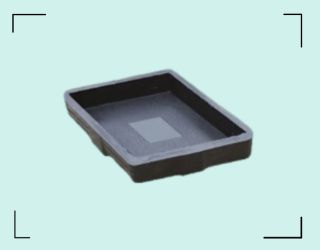 Cobble: This mold create pavers that mimics like cobblestone. Cobblestone is a type of natural stone characterized by its rounded, irregular shape and distinct, antique appearance. Cobblestone-style pavers are commonly used to create walkways, pathways, and driveways that have the authentic look and feel of cobblestone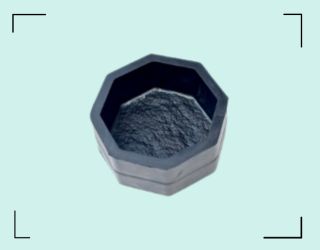 This are some of the most popular designs in  paver rubber mould.Other than  this there are  natural stone, square and rectangle shape,I shape, combination series, dumbels,T series and many more.
Speciality of  JR's  Rubber Mould
Made from natural and finest quality rubber

Infinite life span and durable

Inner layer of our mould is  non-sticky and anti-static

Outer layer is strong, flexible and resistant to environmental factors

Elasticity and resilience

100% reusable
Factors to be considered while selecting rubber paving mould
As the material used for rubber paver mould is natural and produced in kerala,its of finest  quality.This mold gives a good finishing look for it's paver block.But over the time this mold gets rough,so proper maintenance should be done.
The rubber used for this mold is seasonal output of natural rubber ,the cost of rubber paver mould depends on this.This mold is perfect for mid term usage such that if you have plan of mold rotation for every 2 years.For long term use this mold gets hardened
Elastic and resilience of the rubber mould transfers the vibration to the block,which makes it easy to demould.so it causes zero damage to paver and mould.
Pvc mould known for its versatility and ease of use.Pvc is a synthetic plastic material.This mold   can be easily customized to create various shapes and designs, allowing for a wide range of surface patterns and textures.As it  is resistant to corrosion, moisture, and various chemicals, making PVC molds durable and suitable for long-term use.
As earlier said it is flexible,this paver moulds are available in different shapes and patterns.Some of them are ::
Natural stone :This type of paver mouds are used in producing concrete pavers that looks likes natural stone .This moulds are designed to include intricate details, texture and grain particles that are seen in natural stone like lime stone ,granite, flagstone etc.They are popular choice in construction and landscaping projects were resemblance of natural stone is required.
Combination Series These paver moulds include combination of different designs, textures or patterns.These paver mold  are known for incorporating multiple patterns or textures within a single unit.so this mould can create pavers with visually dynamic pattern.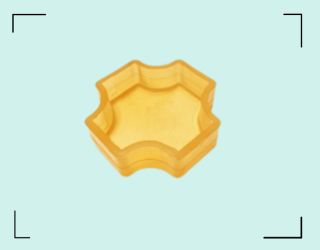 Dumbbells : Dumbbells-shaped moulds ,are for making dumbel-shaped pavers, are a unique type of paving stone designed to resemble the shape of a Dumbels.They are designed to fit together tightly, creating a stable and durable surface. They can be used to create a variety of design layouts, from straight paths to more intricate patterns
 Zig zag : These  zigzag pvc mould provides unique and visually appealing outdoor spaces.This mouls are popular choice and commonly used in walkways, drivways and pathways in both residential and commercial spaces.
Speciality of JR's PVC mould
Made from virgin raw material

High dimensional stability and long life span

Easy to demold the pavers

This molds are anti corrosive

 Quality parameters are assured by continuously monitoring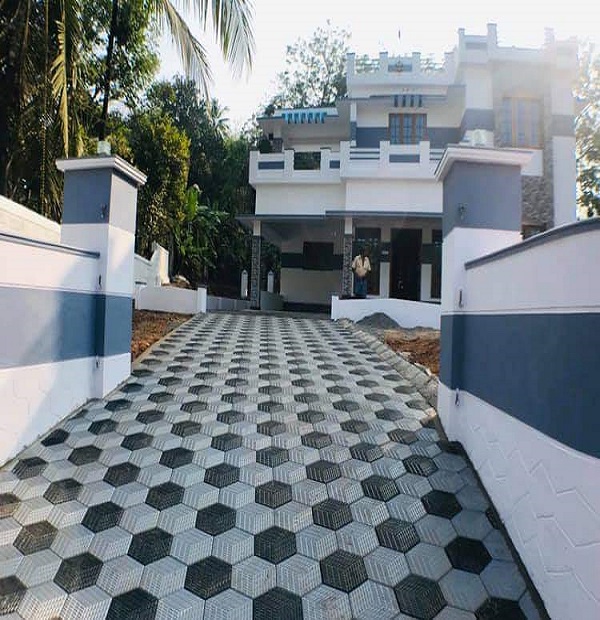 Factors to be considered while selecting PVC paving mould
Moulds made from pvc offers flexibility and durability.But it should be properly maintained and taken care.Otherwise it should  deteriorated fastly.If you are searching for quality paver moulds and for long term project,then PVC mould are best under the condition of proper maintenance.
The cost of pvc moulds are little more than the other moulds.But considering its lifespan and durability,the feature of cost-effectiveness is applicable here.As the longevity of mold increases,you can easily recover the cost.That means cost per year of this mould is least compared to others
Pvc paver mould produces a premium finished quality pavers .But care should be taken to remove the excess concrete stuck on the inside or outside the walls of moulds and proper care should be taken while using this mould.After each usage this mould should be cleaned well.
Plastic paver moulds are generally lightweight, which makes them easy to handle and maneuver during the casting process.Plastic is not susceptible to corrosion or damage from moisture, making these molds suitable for outdoor use.This moulds comes in the wide range of designs and patterns offering you a great choice for the project.Some of the popular choices of the designs in this moulds are :
Hexagon : This type molds are six-sided polygons with equal sides,As the name indicates,you can produce hexagon shaped pavers by this mold.They can be arranged in patterns that can create interlock,stable and visually interesting surface. For interior design,this one is best choice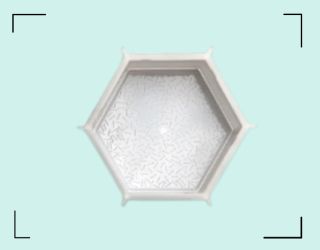 Zig zag : This  mould pattern is also characterized by a series of interlocking. The concrete pavers created from this features  diagonal lines, creating a visually appealing and unique surface texture.This molds are popular choice for outdoor.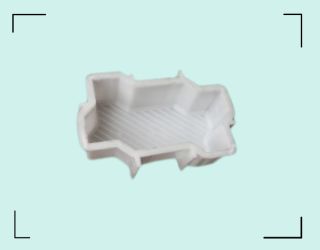 T series mould are used to design pavers that fits together that creates a visually interesting surface. Because of their durability and ability to withstand heavy foot traffic commercial properties often use T series moulds
Elegance series: These series molds are used for making pleasing pavers,This mold comes in various shapes and designs to provide an elegance look to your project.Especially used for decorative purposes in both residential and commercial landscapes.
Along with this designs, you can find many more plastic moulds designs in J R Rubber Industries such as I shape,square shape, dumbels, natural stone and so on
Speciality of JR's Plastic Mould
100% virgin high quality raw material

Strong and rigid plastic moulds

Easy to Demould

Innovative mould designs

Delivers good finishing to your pavers.
Factors to be considered

 

while selecting Plastic Mould
Plastic moulds are strong and rigid .If your choice is for short term performance,then this type mold is best.As plastic moulds are more harder than other moulds,there is chance for breakage and wear and tear .So proper maintenance and care is mandatory
Plastic moulds are made from high quality plastic material.The cost and overall weight of this mould depends on this material.And both these factors are less for plastic mould compared to other moulds.
Plastic is not susceptible to corrosion or damage from moisture.And because of its cost effectiveness and cheapness,this mould is suitable for your short term project.
Paver mould plays a crucial role in the visual appearance and  structure of concrete pavers.So the selection of this mould  for your project should be done  utmost understanding of each one. For taking best decision you can choose the leading mould manufactures,  J R Rubber industries. They have highly skilled and experienced professionals for giving solution for you.From their wide range of designs and patterns of each mould, you can easily decide which one is the best mold for concrete pavers of your project in South Africa